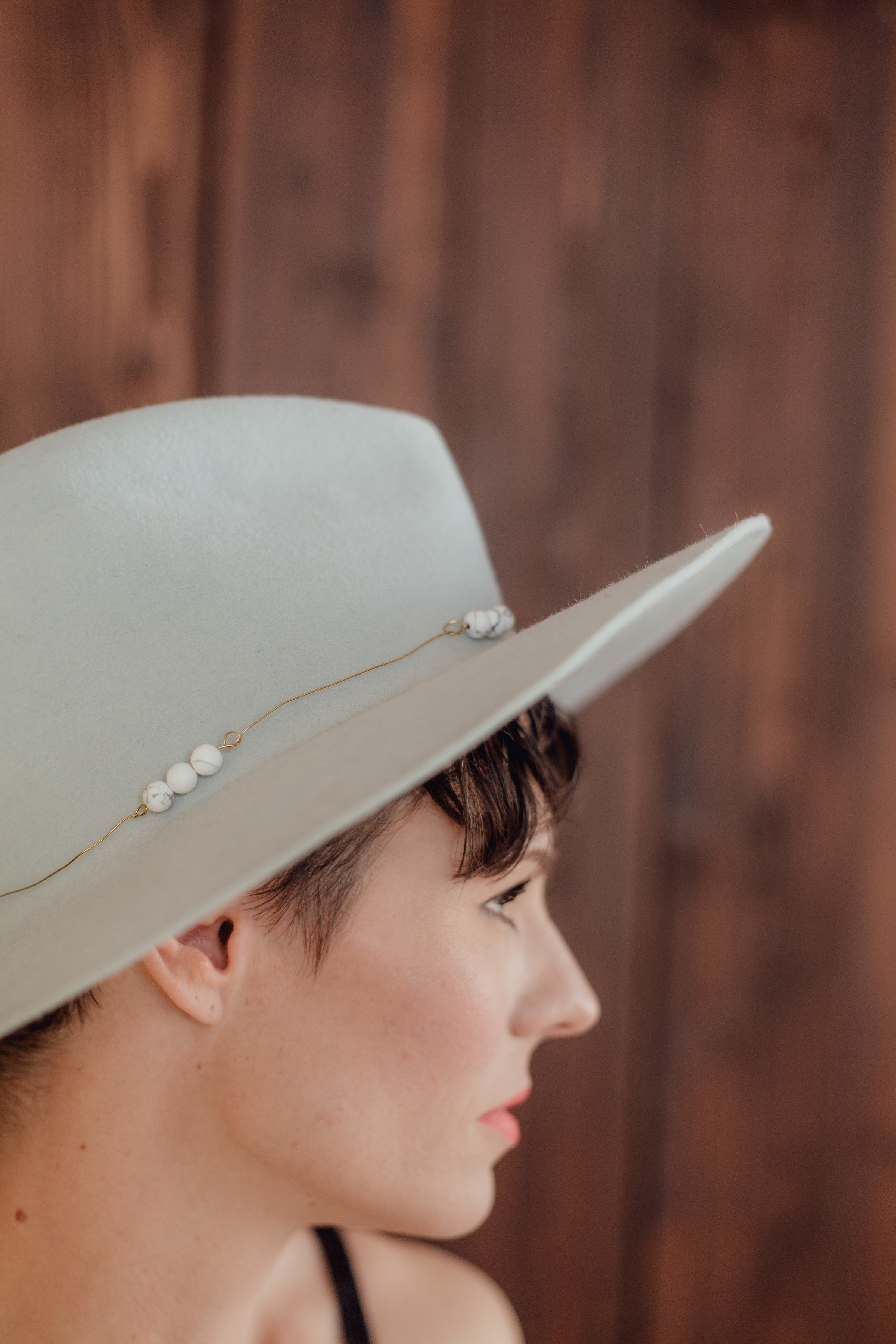 Having a custom hat crafted by the Grey Collective is an intimate process. Let me get to know you, and your style. Together we will imagine and create a piece as unique as you. If you can dream it, I can make it. Let's get started. For pricing list, please refer to the custom hats tab.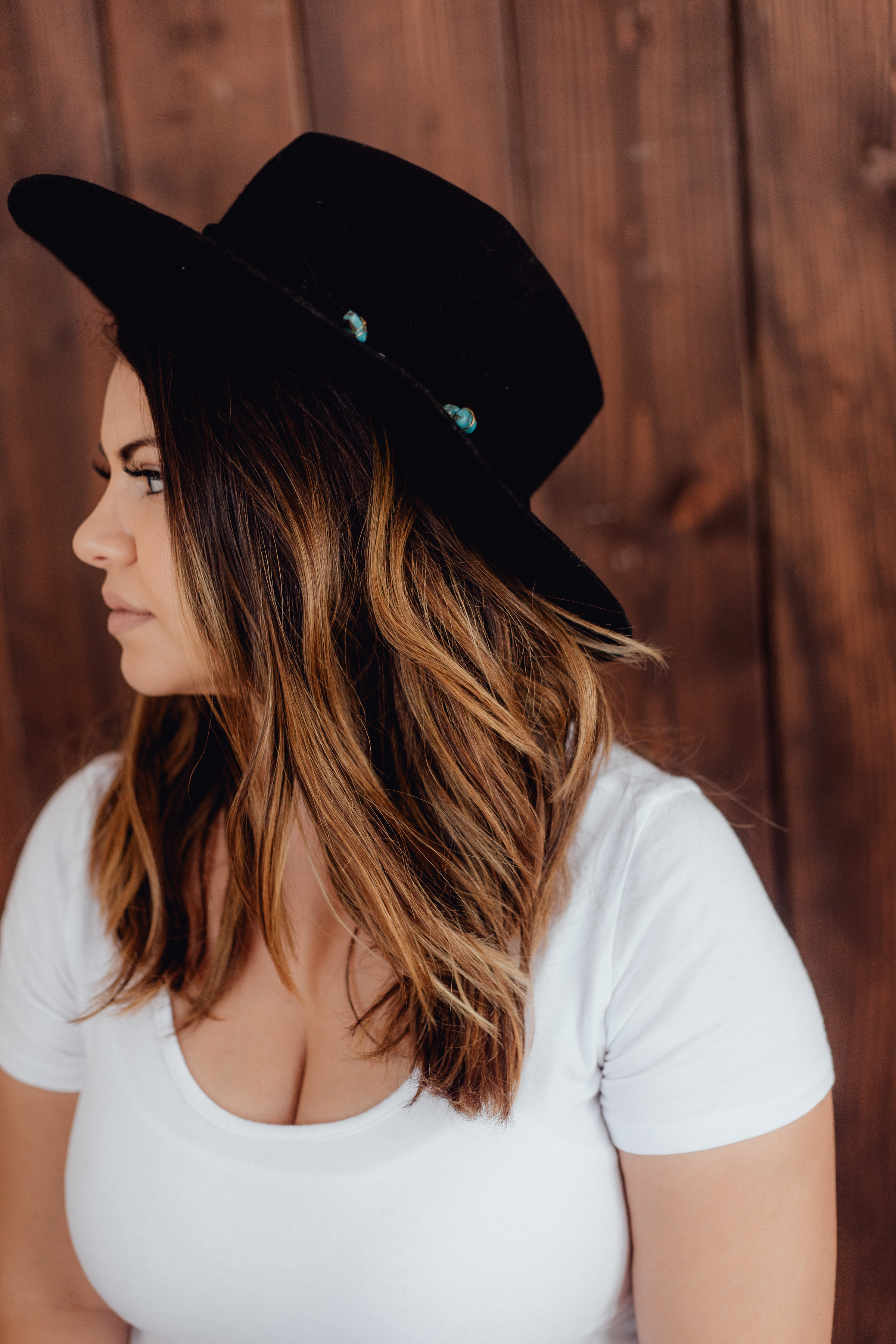 I'm Jessi Lloyd, proud mother to 3 amazing little ladies and 1 little stud muffin, wife to an incredibly hunky husband, and the hat maker here at the Grey Collective.
All the hats I make here at the Grey Collective are handcrafted with meticulous attention to detail, using only the finest in quality materials. When you purchase a hat, you can rest assured that it is going to last a lifetime. Heirloom quality is what I strive for. From rough and rugged, to crisp and clean, I love to create it all. Every hat is as unique as it's owner. In the nature of handmade, all hats have their own unique quirks that make them unlike any other.
My hope with having created the Grey Collective is that one day there will be a cure for all types of brain cancer. The name "Grey Collective" was thoughtfully created for a few reasons:
1. My married name is Lloyd, translating to "The Grey"
2. My husband has an incurable form of brain cancer, and grey happens to also be the color for brain cancer awareness.
Two brain surgeries, 7 weeks of Proton Radiation Therapy, and months of Chemotherapy later, we are still told that his cancer will return. That is why I have taken on a personal mission to help find a cure for brain cancer. And how might I plan on doing this? By advancing the country's most promising researchers.
I am not a doctor, and realistically will never go to medical school to become an oncologist, or neuroscience specialist who can find a cure for brain cancer. That particular skill set is not my gift.
I am a creative maker. I have the passion and ability to build things with my hands. I am determined to use those skills to financially back those that can and will find a cure for brain cancer.
That is why 20% of all profits from ready-to-wear and custom hats, and 50%-100% of the profits from art hats will be donated to the Ben and Catherine Ivy Center for Advanced Brain Tumor Treatment.
Lets get connected: @greycollectivehats